At YMB Furniture, we are not just limited to standard designs but also entertain customers requiring custom made and bespoke furniture items. Our team have experience in creating prototypes and producing the finished article quickly with the use of autocad and modern woodworking machinery.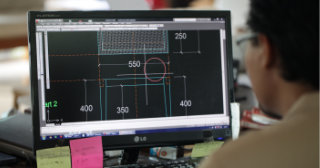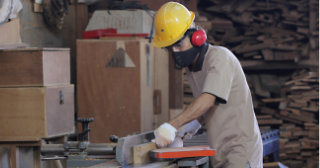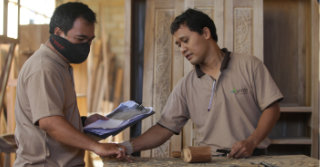 Custom made Tables, chairs and Consoles
Factory in Bali Indonesia
Mechanised Factory with Modern Machinery
Teakwood Sourced from Sustainable Sources
Years of experience in custom made furniture manufacture.
Autocad Drawings used for Precision
Custom made Furniture Projects
Frequently asked Questions About Custom Made Furniture
What custom made furniture can you produce?
We can produce solid wood custom made furniture with wood sourced locally in Indonesia. We can produce A full range of indoor wooden furniture and outdoor wooden furniture.
Is there a minimum quantity for custom made furniture?
We dont have minimum quantities for custom made furniture but for the purpose of shipping costs, the more the better. The cost of the shipping is spread over more items.
What is the process with getting furniture custom made?
We would need to see a design from you to get an understanding of what you are looking for. You can visit us or correspond over the internet. We produce a autocad drawing which the customer would approve. We can then get the payment and start the production. Manufacturing time depends on the complexity of the item, number of different materials and how busy our production is at the time. Our team can advise you before you place you order on how long it will take to manufacture.